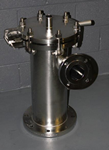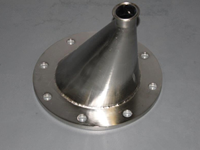 MACO INCORPORATED's ASME Certified shop and skilled craftsmen are prepared to handle your ASME requirements.
"R" stamp certification for repairs and alterations under NBIC (National Board Inspection Code). "U" stamp certification for construction of Pressure Vessels under ASME Section VIII, Division 1, "PP" Stamp certification for construction and component manufacturing under ASME B31.1
In house Die Penetrate and Mag. Particle surface testing.
MACO INCORPORATED's ASME welders are certified in GTAW(TIG), SMAW(STICK) and FCAW(Flux Core) as well as experienced in welding stainless steel alloys, Hastolloy C276, C22 and Carbon Steel.
MACO INCORPORATED is committed to improving and expanding it's capabilities to service the growing chemical process, pharmaceutical and petro-chemical industries.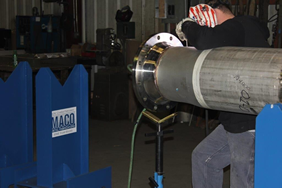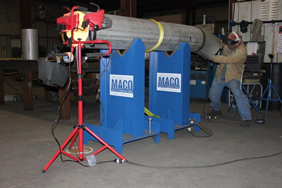 MACO INCORPORATED's experience from construction to pipe fabrication offers a turnkey project. Our certified welders and craftsman combine state-of-the-art equipment and the highest level of workmanship while adhering to strict quality assurance and safety measures. MACO Incorporated is accredited to use code stamps ASME-PP, ASME-U, and NBIC-R.