We utilize OSHA 30 certified employees
MEZZANINES AND SUPPORT STRUCTURES
MACO INCORPORATED designs and fabricates custom mezzanines and structural supports for specific areas. These mezzanines and structural supports can be single or multilevel and are often installed inside manufacturing and processing plants, retail stores, office buildings, industrial plants, warehouses and others. They can be designed by our PE to fit around existing plant equipment or integrated with other material handling systems. Unique spans, column spacing and special cantilevering can also be provided.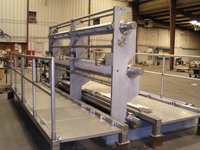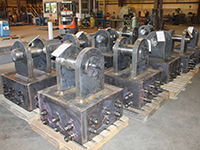 MACHINES AND PROCESS COMPONENTS
MACO INCORPORATED's experience from construction to pipe fabrication offers a turnkey solution. Our certified welders and craftsman combine state-of-the-art equipment and highest level of workmanship, while adhering to strict quality assurance and safety measures.