MACO INCORPORATED offers an "AISC inclusive of the "Complex Coatings Endorsement" and ISO9001:2015". Our 107,000 sq. ft. of plant space is equipped with state-of-the-art computer-driven steel fabrication processes. MACO INCORPORATED offers a turnkey structural package that includes design and detailing, fabrication and erection.
The advantage to our customers is that MACO INCORPORATED maintains a high degree of quality control throughout the entire process.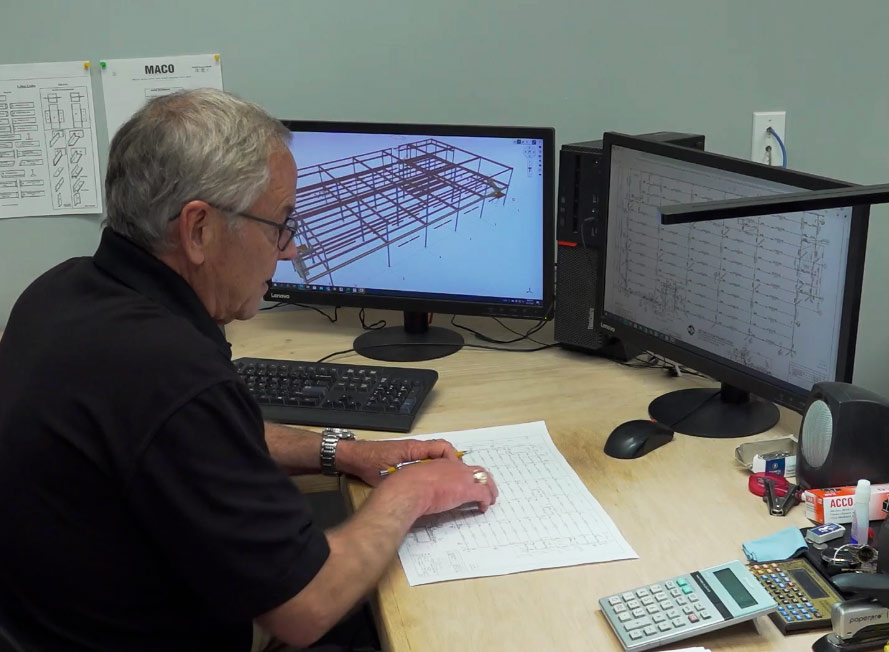 MACO INCORPORATED has recognized the advantages of Design-Build trends in the construction industry and is prepared and structured to offer public and private owners these advantages. Design-Build projects enable the owner, design engineers, and contractor to operate under a single contract allowing the most workable, economical, effective approach to a project. Potential problems can be exposed and solved initially, eliminating project delays, cost overruns, poor quality workmanship and costly litigation. MACO INCORPORATED provides expert design and detailing services.
Structural Steel Components
Structural steel components are moved directly from the Cut and Drill operation into the Fabrication area. Here components are fitted and welded according to customer specifications. MACO Incorporated utilizes up to 32 welding stations. Our AWS-certified welders are proficient in MIG, Stick, and Flux Core, as well as special alloys such as Hastalloy and Inconel while adhering to strict re-certification schedules.
MACO INCORPORATED provides a complete AISC certified package inclusive of detailed "Shop" drawings, fabrication, in-process inspection, delivery, and installation services.
MACO INCORPORATED's Beam Line Facility was designed and built specifically to efficiently fabricate structural steel and structural steel components.
MACO INCORPORATED's Beam Line Facility was designed and built specifically to efficiently fabricate structural steel components. Equipped with the latest beam/saw CNC technology, the structural drill line provides powerful drive capacity in a compact footprint. Patented roller feed technology, multi-spindle, pin point accuracy, and capable of processing steel 1100 x 460 mm / 44" x 18" with a maximum wt. 8165 kg / 18,000 lbs.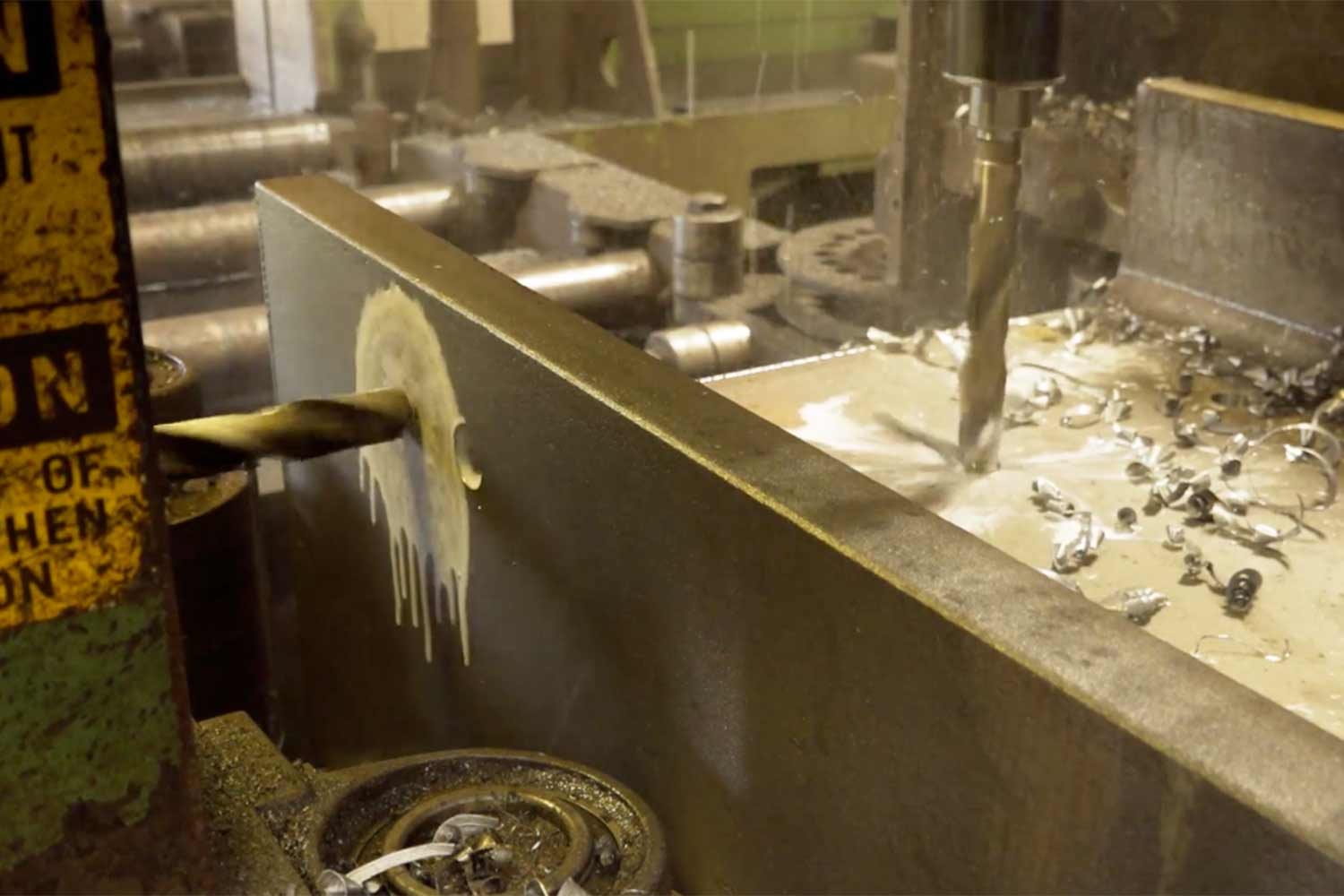 ERECTION AND INSTALLATION
MACO INCORPORATED recruits and employs true craftsmen whose skills, knowledge and passion ensure that your Structural Steel package will be installed in a timely and professional manner. Delays which occur due to conflicts between other fabricators and installers are eliminated.